Tiffany Johns
Attorney at Law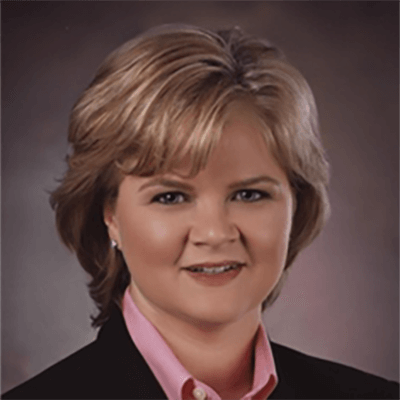 Taking a Different Approach
Attorney Tiffany Johns is different from many lawyers in Middle Tennessee who practice family law. With a background in marketing and entertainment law, she brings a practical, businesslike approach to cases that are often ruled by emotion.
Before opening her firm in Franklin, Tennessee, Ms. Johns worked in entertainment law in New York, New York for nine years and was a story coordinator and produced for the television show Inside Edition. Her background in the entertainment industry gives her a fresh perspective on how to present her clients' cases in court and during negotiations. She is an aggressive litigator who will passionately defend your rights at every stage of the legal process. However, she also knows how to market her clients to help them reach their objectives through persuasion.
Meeting All of Your Legal Needs
Promoting aggressive and affordable representation, the retainers at Middle Tennessee Family Law vary with the complexity of each case. Our office is always willing to set up payment plans to help you achieve your goals – while making a conscious effort to stay within your budget. Tiffany Johns has effectively represented clients in family law matters that include, but are not limited to:
Prenuptial agreements

Orders of protection

Uncontested divorces

Contested divorces

Parenting plan modifications

Fathers' Rights

Child support actions

Child custody cases

Visitation

Alimony

Grandparent rights

Paternity

Various types of adoption
In the arena of estate planning and administration, Tiffany has successfully undertaken the establishment of conservatorships, guardianships, wills, powers of attorney, living wills, durable powers of attorney for healthcare, as well as various trust matters. She has also successfully defended will contests and challenges.
I pride myself on being accessible. You'll have the opportunity to meet with me directly if you ever have questions or concerns about your case.
Service With a Personal Touch
At Middle Tennessee Family Law, we're committed to doing whatever we can to meet the needs of our clients. We recognize that no two cases are the same and that every client deserves to have an experienced attorney advocating for their unique needs. When you work with our firm, you'll have the opportunity to meet personally with Ms. Johns and discuss the details of your situation during a free case consultation.
We take this approach because we don't think anyone should have to pay to simply discuss the details of their legal situation with a professional. During your free case evaluation, we can go over all of the necessary details and begin to outline the next steps that you need to take to begin moving forward. We'll also answer any questions or concerns you may have before proceeding. Through it all, our goal is to provide you with the legal counsel, support, and representation you need to move forward with confidence. So if you're looking for experienced legal counsel that will aggressively fight for your needs, reach out to Middle Tennessee Family Law today.
Education
J.D. - Nashville School of Law, 2008

Paralegal Certificate - New York University School of Law, 2001

B.A. - University of Georgia, 1994
Bar Admissions
Tennessee State Bar, 2009

American Bar Association
Professional Associations & Memberships
Attorney For Justice - Pro-Bono Awards(2015,2017, 2018, 2019)

Georgia 4H